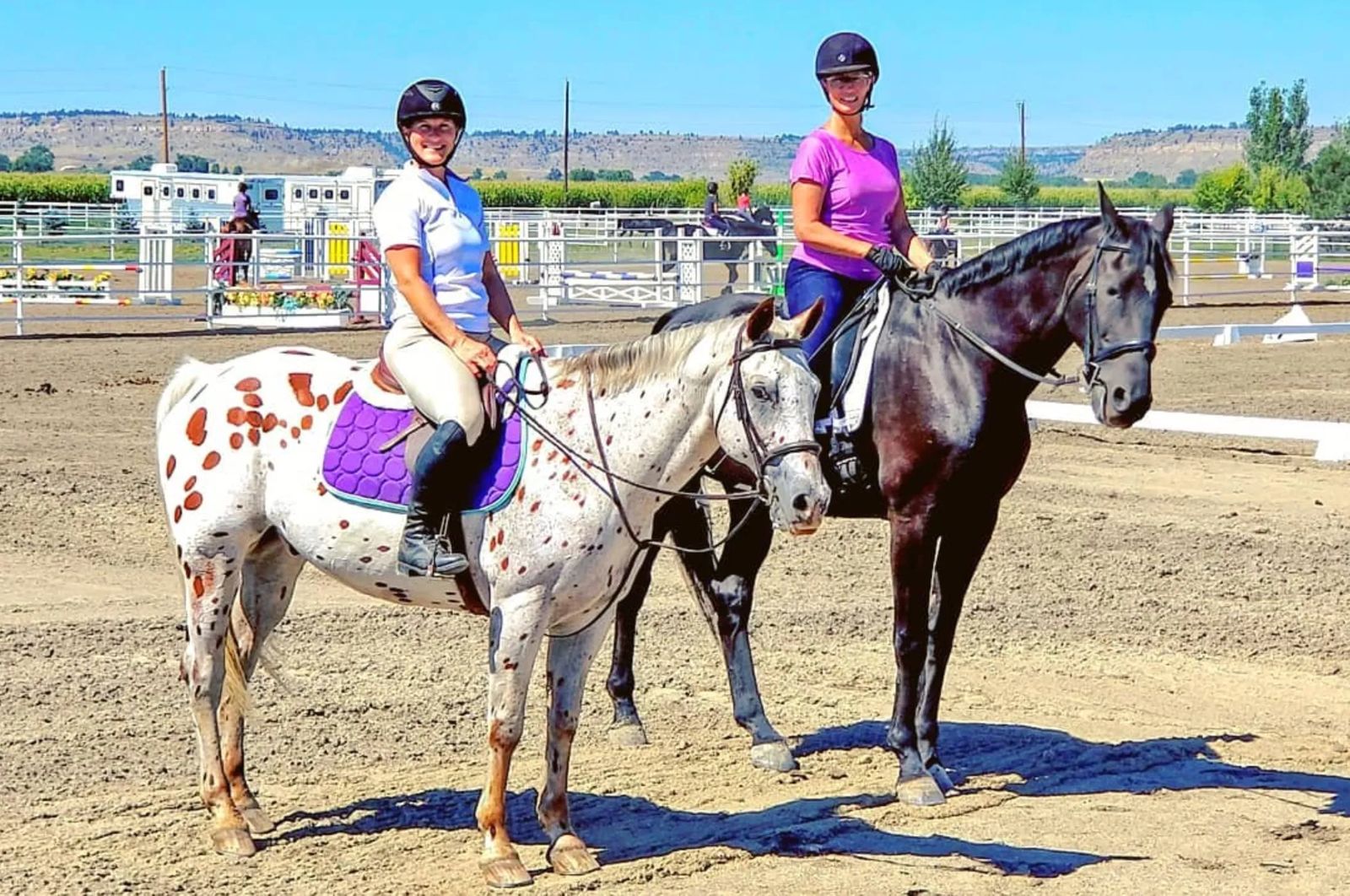 Riding Facilities at White Aspen Ranch in Billings, MT
There's nothing quite like riding a horse. The freedom, the connection you and your horse share; it's almost…spiritual. If you're a beginner just aching to learn how to ride or even an experienced rider looking to ride in a safe and fun environment, White Aspen Ranch is where you will want to be. We offer the most versatile riding environment in the area. Not only do we provide an outside pound pen, over 20 acres of pasture turn out and a gated facility, we also offer both indoor and outdoor arenas to accommodate the varying needs of our riding clients.
Indoor Arena
Our 120 x 90 sq. ft. indoor riding arena is heated during the cold winter months and cool during the raging heat of the summer months. On days when the sun just doesn't feel like shinning, it is also very well lit with large overhead lights. The floor of the arena has a clay base that is covered with soft dirt and graded daily to maximize the footing for the horse's safety and yours. The arena is also conveniently equipped with heated wash racks, a laundry room and 29 stalls. To accommodate family members that just come to watch, we have a heated lounge with a great view of the arena located upstairs.
Outdoor Arenas
Being outdoors is one of the benefits of riding so we have provided our riders with two large outdoor riding arenas. One arena is available for general riding and the second is set up for jumping practice. The ground surface of these two arenas is worked and graded daily to maximize the footing for the horse's safety and yours.
Arena Hours
We at White Aspen Ranch understand how busy a day can get which makes finding time to ride difficult. In an effort to help accommodate our clients' needs, our boarding clients are welcome to ride without scheduling a riding time. Our arenas are open for riding from 8:00am to 9:00pm Monday through Sunday except when special events are taking place.