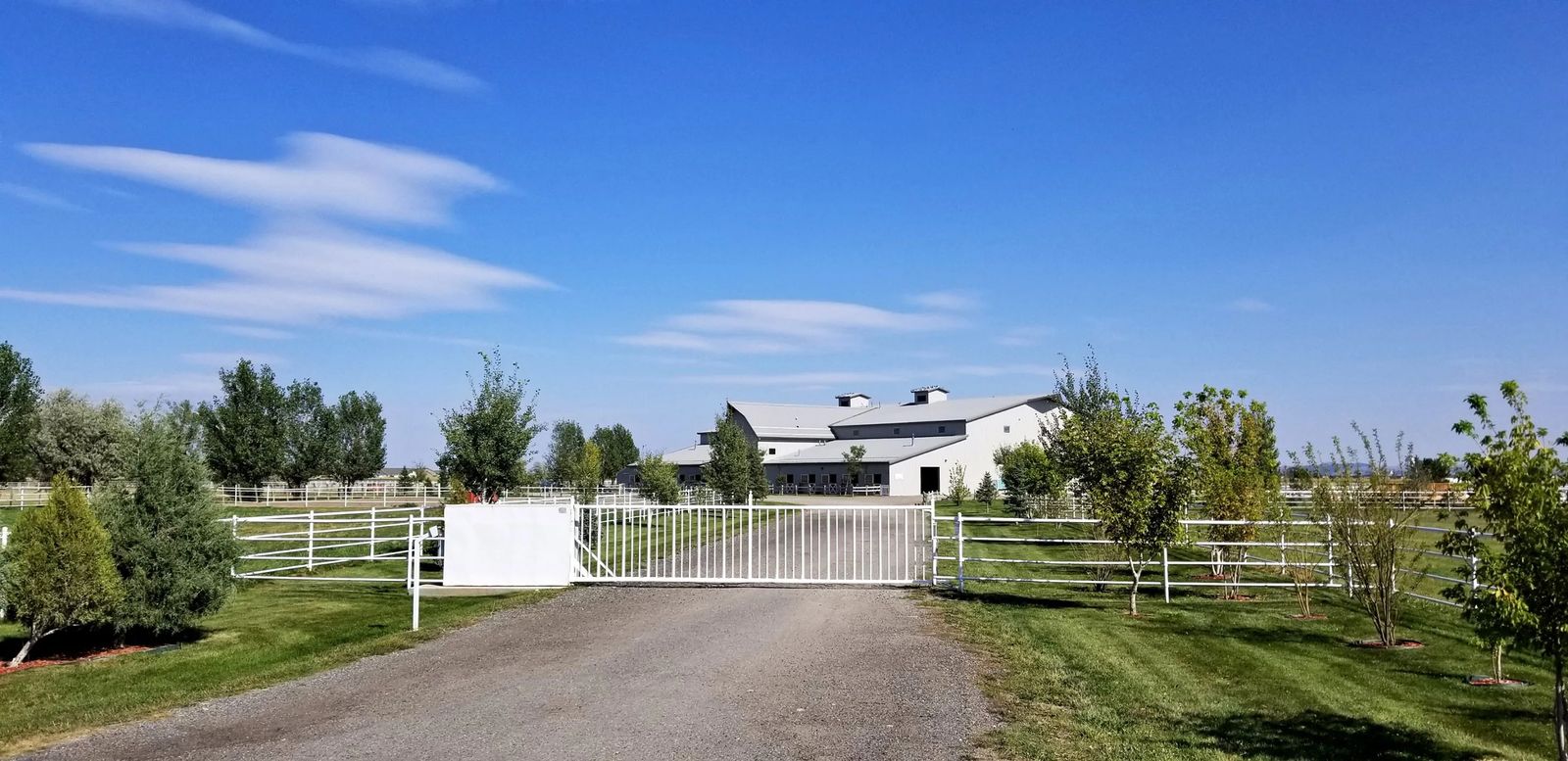 About White Aspen Ranch
White Aspen Ranch opened in the fall of 2006 and is recognized as central Montana's premier equestrian center. We cater to the needs of both the casual rider as well as the competitive rider. All of our lesson horses are of the highest quality and are well schooled. You and your horse will have the opportunity to work with some of the area's finest horse trainers. We also specialize in hunters and jumpers as well as training, sales and leases.
White Aspen Ranch offers a spacious 120 x 90 sq. ft. heated indoor arena that all riders at any level can utilize all year round as well as a heated lounge so family and friends can watch in comfort. Some of our amenities include a customized feeding program, over 20 acres of open pastures and 60 superior boarding stalls so your horse will always be comfortable and well cared for.
Our History
The history of White Aspen Ranch begins with the dream of Dru Cederberg. Dru has spent a lifetime riding and showing horses. After her daughter began showing the same passion and enthusiasm for horses, Dru began to envision a riding facility surrounded by acres upon acres of green pastures; a child riding their first horse in a beautifully constructed training center with the child's parents proudly watching just a short distance away. This new facility would be safe, warm…fun. Somewhere where all riders could come to enjoy their horses and know that they would be well cared for.
It wasn't long before Dru realized that there were many other riders that shared her dream so she set out to find the perfect place to build this one of a kind, state-of-the-art, riding facility. Dru found and purchased a 40 acre parcel of land just west of Billings, Montana from a local farming family. To help bring her dream to life, Dru contracted CTA Architects to design a plan that would accommodate all of the services needed for the premier equestrian center. Ground was broken and White Aspen Ranch was completed in December of 2006. Interest in the facility grew rapidly prompting an additional 4000 sq. ft. boarding barn to be built on to the property in 2008.
Our Staff
At White Aspen Ranch we have very high expectations when it comes to the credentials of our ranch staff. The health and safety of every horse and their rider is our number one priority. It is our policy that our staff members treat both our clients and their horses with the utmost respect and care. Our professional staff members are very passionate about what they do and strive to make learning enjoyable. It is their goal to make sure that each rider and their horse grow together in their riding performance and create a bond that will last a lifetime.
Ranch manger Emily Luoma- Brester is a true horse lover and has been working with horses her entire life. Emily received her BS in Equine Studies and has over 15 years of showing, training and teaching experience. From Hunter/Jumpers to Western Pleasure, her riding skills and passion for horses make her the perfect manager for our facility.