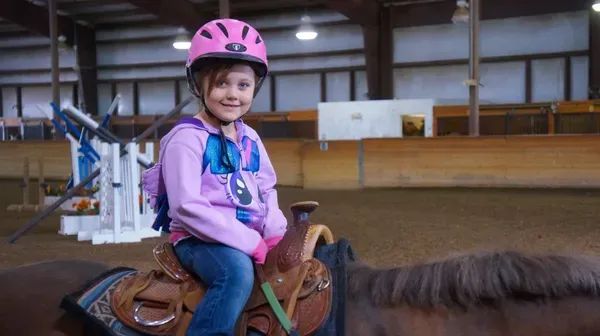 Birthday Parties
Tired of throwing the same old birthday party for your children each year? Why not come to White Aspen Ranch? We are very pleased to offer youth birthday parties at our facility! Birthday parties last two hours and include pony rides and a celebration in our stable barn. We also offer a full kitchen and a lounge upstairs where everyone can gather for pizza, cake and presents. All food, beverages and serving dishes/utensils must be provided by the parents.
Birthday parties cost $300.00 and may be held Monday through Saturday at any time between 9:00 am and 7:00 pm. Reservations for birthday parties must be made in advance.
Contact us to book your party.
Please indicate your desired date in the comments. We will be in touch to confirm.